We are University of Connecticut Postdocs forming a union to improve the Postdoc experience at UConn and increase the political voice of researchers locally and nationally. UConn Postdocs make essential contributions to the world-class research conducted at UConn, but many of us still struggle from the lack of secure rights in the workplace, and face increasing uncertainty about our futures given the precarious nature of science funding and unstable regulation of visas and work authorization in the current political climate.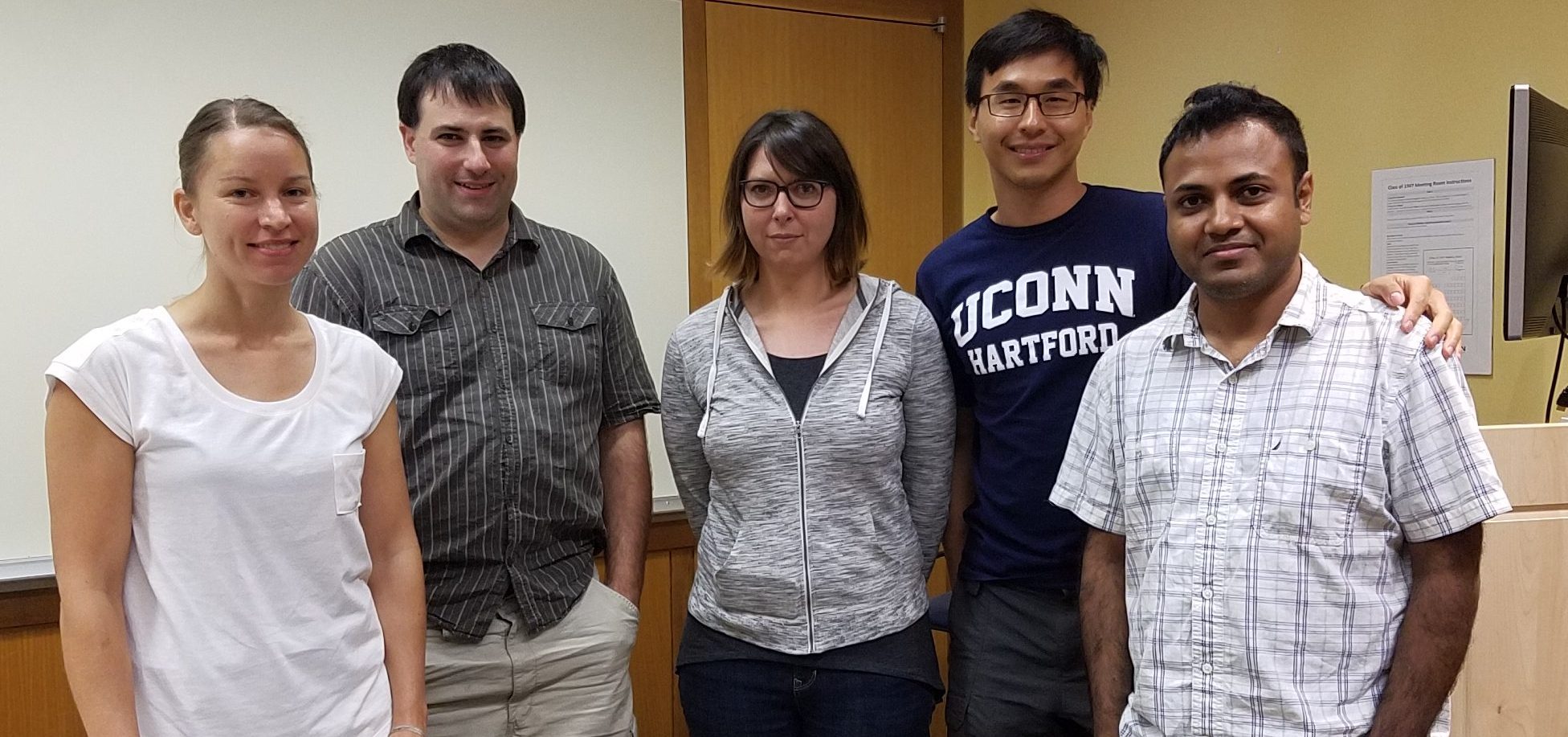 By forming a union of Postdocs at UConn, we follow in the footsteps of tens of thousands of other Postdocs, graduate employees, and other higher education employees who have already unionized.  In particular we are motivated by recent success of the UConn Graduate Employee Union, UAW Local 6950, and the University of California Postdoc union, UAW Local 5810.
The UConn graduate employees unionized in 2014 and have bargained for increased wages, more fee waivers, restoration of state employee health benefits, parking pass reductions, childcare subsidies, paid family leave, appointment security, increased international student rights, protections against sexual harassment, and more.
The UC Postdocs unionized in 2008 and have subsequently bargained for increased wages, guaranteed annual wage increases, improved benefits, paid parental and maternity leave, longer job appointments, protections from sexual harassment, and more.
Together academic employee unions in the UAW across the country, along with other labor and community allies, have made a difference in increasing funding for science research, helping stay the Trump administration's discriminatory Executive Order, helping extend Optional Practical Training period on F1 Visas, helping win changes in Department of Labor overtime rules, and working to ensure graduate student tuition waivers were not taxed.